Our Procedures
We offer a wide range of health care options for all age groups, with a particular emphasis on breast cancer and general surgery.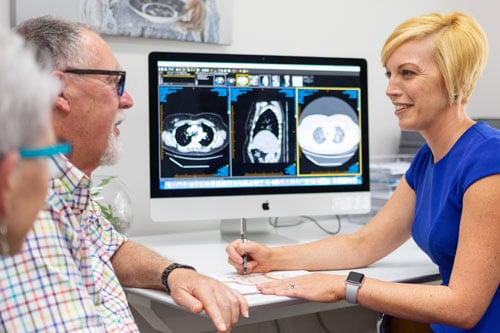 Frequently Asked Questions
Urgent appointments are available.
Where are you located?
Brian Hanson
2019-02-18T21:20:48+00:00
Location
Noosa Hospital
111 Goodchap St, Suite 2
Noosaville QLD
Phone Us: 07 5353 5238
What are your office hours?
Brian Hanson
2019-02-18T21:20:54+00:00
Office Hours
Monday – Thurs
8:30 AM – 5:00 PM
Friday
8:30 AM – 3:00 PM
Urgent appointments are available.
Should I make an appointment?
Brian Hanson
2019-02-18T21:28:32+00:00
Making an Appointment
Please contact us
Dr Felicity Adams and her team prefer to have a copy of your referral when making your appointment to ensure adequate time is allocated for your problem
We request 24hrs notice of cancellation of appointments
Urgent appointments are available
What can I expect on my first visit?
Brian Hanson
2019-02-18T21:25:58+00:00
Your First Visit
At your first visit Dr Adams will listen to your description of the current problem, ask for details about any other health issues you have and perform an examination. She will review any blood test results and radiology reports/films you have brought with you, or your GP has sent.   She will then decide if any further tests are needed to clarify what the diagnosis is, or what your treatment options are. Following this she will explain the condition, your treatment options and what she recommends.  You will have the opportunity to ask questions and participate in treatment decisions. If proceeding to surgery a consent form will be signed after Dr Adams has explained the procedure and its risks.
What items should I bring?
Brian Hanson
2019-02-18T21:26:04+00:00
What to bring?
GP referral letter
Medicare card / DVA card
Private health insurance details (if relevant)
List of current medications
Blood test results
Radiology (Xray, USS, CT, MRI) reports
Radiology images (disk or images in folder/envelope)
Is there free parking near?
Brian Hanson
2019-02-18T21:28:57+00:00
Free Parking
Free parking……can be busy at times, please allow an extra 10 mins to find a park/walk from car; Enter via main entrance hospital, Suite 2 is the second room on the left or ask the friendly volunteers at reception.
Gympie rooms – Friendlies Pharmacy Building
70-72 Channon Street, Gympie. Turn left and follow corridor to back of building. There is a sign to Ramsay Consulting Suites.