General Surgery
Dr Felicity Adams is a general surgeon who performs a broad range of emergency and elective procedures and operations as part of her routine working week.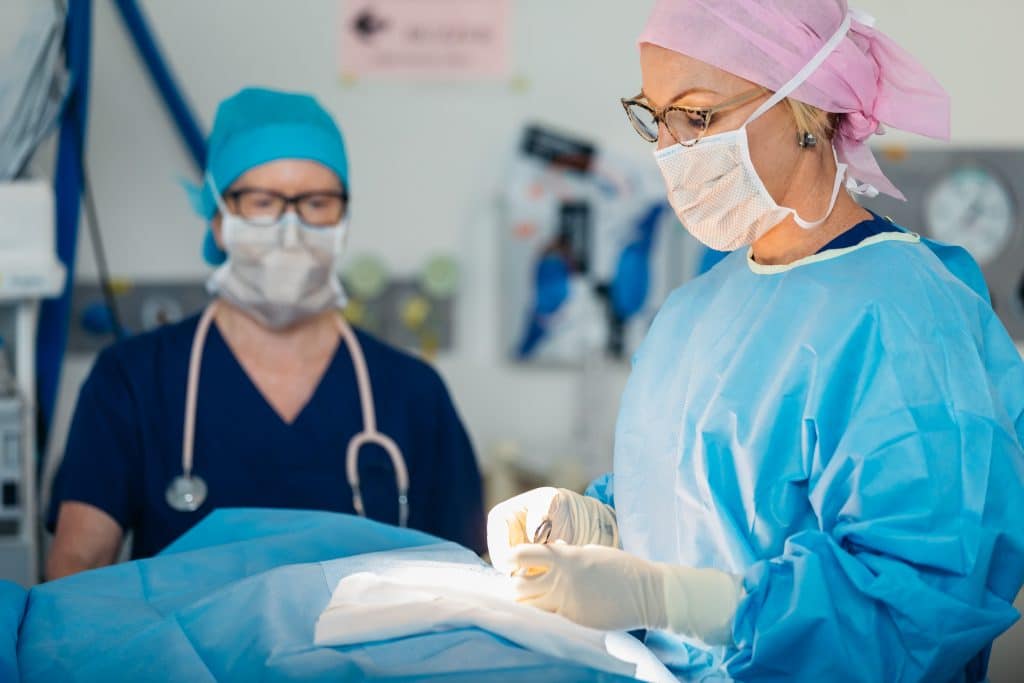 The range of conditions/areas in which Dr Adams has been trained in and practices, include but are not limited to:

What is a General Surgeon?
Despite the name, General Surgeons are specialists that have undergone extensive training to become qualified. Typically they have completed at least 3-4 years of an initial university degree, 4 years of medical school, >3 years of resident training and then 5 years of surgical training. Following this there is the option of post fellowship training in a general surgical subspecialty. All up this is in excess of 15 years of training.
General Surgeons operate in both big hospitals and rural centres. Some continue to cover a broad range of general surgical conditions, whilst others subspecialise.
The range of conditions/areas which a general surgeon has training in/operates in include:
All issues concerning the gut/abdomen

Cancer surgery
Benign conditions – such as gallstones, hernias, weight loss surgery
Emergency problems – appendicitis, bowel obstructions, etc

Skin surgery
Breast surgery
Endocrine surgery
Trauma
Transplant